Violet diamonds belong to the purple family but they are an entirely unique color. Its hue is usually finer, with an essence that inspires magic and tenderness.
The main difference from its purple sibling is that the color tends to lean more towards blue rather than red and pink.
A violet diamond is extremely rare, pieces over 1 ct are scarce and are generally very valuable. They are mostly mined in the Argyle mine in Australia, which is also the main source of other incredible colored diamonds such as fancy pink.
In the 32 years that fancy violet has been mined, only 12 carats of gem-quality stones have been produced, this compared to approximately 133 million carats of other diamonds shows their incredible rarity.
The extraordinary violet color is due to a defect in its crystalline lattice caused by hydrogen, although the exact process of how this element affects is still unknown.
Tone and Saturation
When evaluating a fancy diamond, the most important characteristic is the color. In the case of violets, it's usually present mainly as a secondary hue. However, it can be found as a primary color with the following intensities and tones: Fancy, Fancy Dark and Fancy Deep.
Secondary Colors 
It's really unusual that fancy violet with a pure hue or without secondary colors. These pieces are truly scarce and almost never seen.
The purity in a fancy diamond affects directly in its value, this is why violet diamonds are not as coveted as other fancies like blue or red. 
The most common modifier hues are Blue, Bluish, Greyish, and Gray.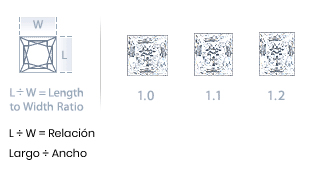 Argyle Violet
In 2015, an event happened that was considered a miracle of nature, a 9.17 carats fancy violet was extracted in its rough form. For more than 80 hours the master polishers worked in shaping the final gem: The Argyle Violet; with a weight of 2.83 and oval cut.
Before this breath-taken specimen that impressed gemologists in the world, there was no other violet that managed to capture the attention and become a gem worthy of being on full display for the world to admire.
Classified by the GIA as a Fancy Deep Grayish Bluish Violet is the only diamond with this tone and saturation mined in Argyle, making it even more extraordinary.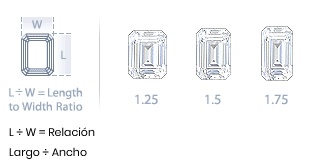 Violet Engagement
Violet color inspires romance, spirituality, and energy. It also represents dreams, imagination, and the future. Commemorating such an important occasion, where you decide to join your lives with a violet diamond, will give this moment meaning, making it even more special and unique.
Plus the rings with this gem are original pieces, out of the ordinary, that highlight the personality and style of the couple.