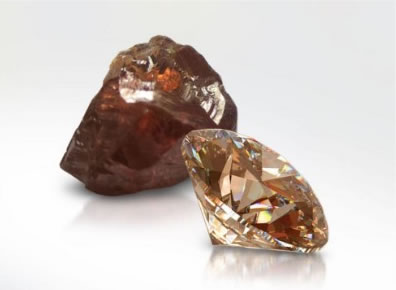 Fancy Brown diamonds have boomed in popularity in the past decades. Although before, they were the least favorite of the fancy family, now some of the biggest Hollywood stars such as Hellen Mirren and Hilary Swank proudly wear them.
In ancient Rome, it was a tradition to see this stone sparkle in engagement rings. Now its popularity has increased, mostly because of its endless tones and shades.
This beautiful gem owes its color to chemical changes during its creation. When a champagne diamond is formed, particles of nitrogen interact in the process, coloring diamonds in brown and yellows shades. The higher the nitrogen concentration, the higher the saturation will be.
The shades of colors in these gems may vary based on the place they were found in the world. The Argyle Mine in Australia, known for its big brown and pink stones production, has extracted pieces with the rarest tones of brown. They had also given back its well-deserved attention to the Fancy Brown, promoting them as Champagne and Cognac, names that are often associated with beauty and luxury.


Endless Shades of Brown
One of the greatest appeals of Fancy Brown is its endless tones and shades. The brown as a primary color tinted with yellowish, pinkish, and oranges to form an infinity of combinations.
The Argyle Mine has its own grading system that goes from Light Champagne to Cognac, but the Gemological Institute of America (GIA) qualifies them with descriptors from Yellow Brown to Fancy Dark Yellowish Brown.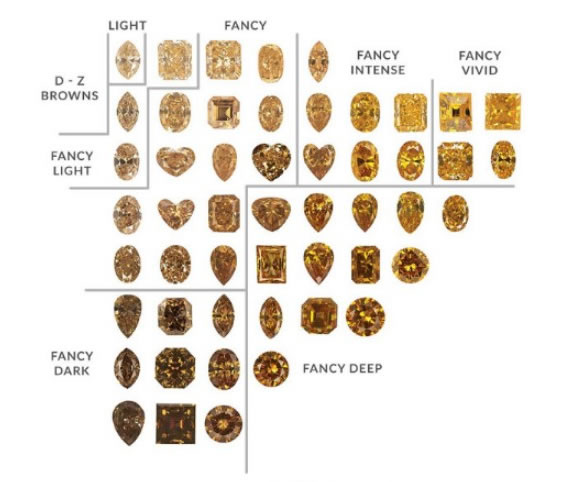 The rarest and luxury brown diamond will always be the one with the bigger size and the most intense color, although the Fancy browns are very well sold in its Medium Champagne Shade.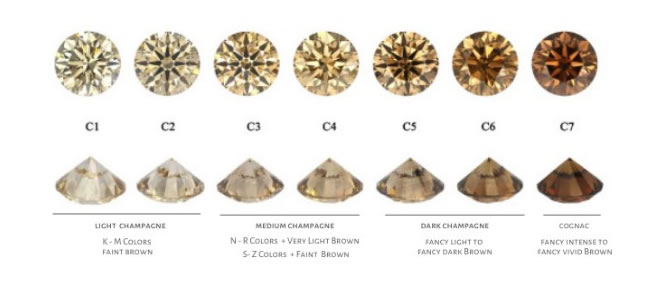 Secondary Hues
The many shades of Fancy Champagne will depend on its secondary color. It can be one or two shades and among the most common are Yellow, Yellowish, Orange, Orangy, Pinkish, and Pink. But you can also find, although much rarer, champagne gems with Purple and Red shades.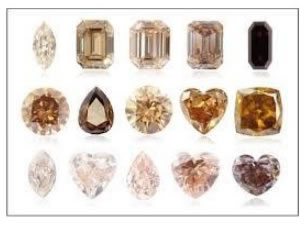 Fancy and Famous
The Golden Jubilee is a stunning stone found in 1985 at The Premier Mine of South Africa. It was part of a larger stone that weighed more than 700 carats that were later reduced in the cutting process. The cutting of this stone was faced with multiple challenges as a result of several cracks and inclusions that were found in the original piece. This diamond is now on display in the Royal Museum at Pimammek Golden Temple Throne Hall of Bangkok as part of the crown jewels.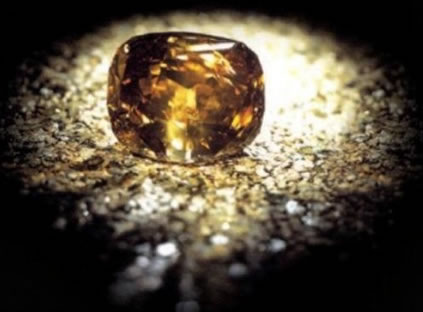 Champagne Engagement
Engagement rings with fancy brown hues diamonds are now seen more often than before. Jennifer Lopez said "yes, I will" to a fancy pinkish-brown diamond ring.
Take a look at our selection of jewels with Fancy Brown Diamonds.